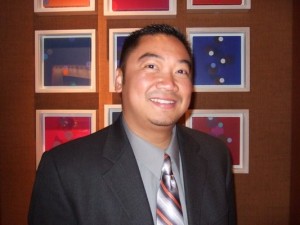 At a young age, Dr. Dizon was a student athlete. The sports he liked to play were baseball and basketball. During basketball practice he hurt his low back, which caused sciatic pain coming down the left leg. He could barely walk so his father took him to Kaiser emergency. After 7 days in the hospital and exploratory surgery on his left hip, the medical doctors couldn't find anything wrong. So, Dr. Dizon's father took him to the local chiropractor and after 2 adjustments he was pain free and running again.
It wasn't until a few years later in high school when the lower back pain came back. So he returned to the same chiropractor and got adjusted. Again, the low back pain went away almost immediately. That's when Dr. Dizon decided he wanted to do chiropractic as a profession and help people, the way he was helped.
Education
Dr. Dizon graduated Magna Cum Laude from Life Chiropractic College West in Hayward, California in December of 1999. He has almost 16 years of experience of examining and treating patients, specializing in motor vehicle accidents.
At the time, Dr. Dizon had to take 60 hours of pre-med and 4 years of Chiropractic College. Once that is completed a chiropractor must pass 4 National board tests, 1 State board test and 1 x-ray board test just to be a licensed doctor of chiropractic in the state of California. Every year a Chiropractor must take 24 hours of continuing education to renew their license.
The education of a chiropractor is equivalent to that of a medical doctor. With more hours in anatomy, physiology, biology and bio-chemistry and of course less hours in medicine because chiropractors do not prescribe medicine.